It has been nearly 3 weeks since I updated the blog - the reason?? I have been
SUPER
busy & unfortunately not with D&R work - I have had a lot going on. I am ashamed to say that we have not even begun our big master bath makeover project. We have been slackers, but I promise pics later this week/this weekend of some sort of progress - hopefully the walls will be painted. In the mean time, here are a few items we bought for the big makeover:
(click on image to make it larger)
I sent the Hubbs to Home Depot to buy something small (I can't even remember what it was), but he came back with all these beauties - new shower caddy shelving, a double towel bar & double shower curtain rod! We also plan to buy a new shower head, new faucets (haven't picked those out yet) & replace the vanity lighting with something like this from Lowes: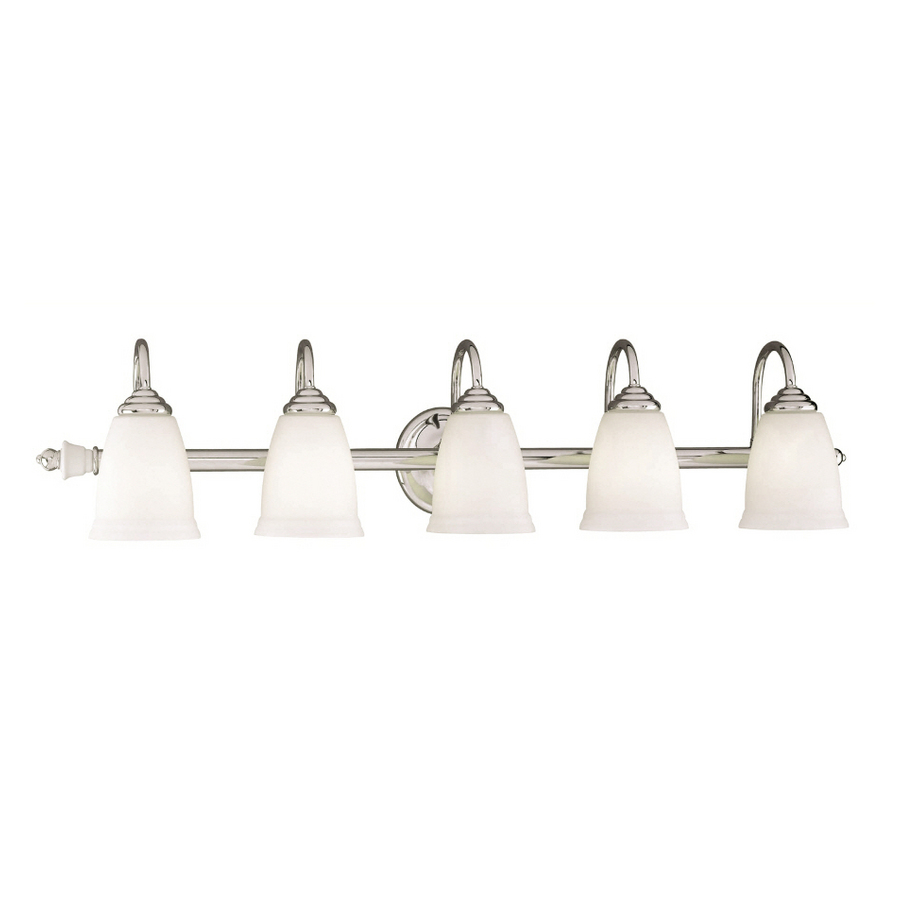 I also attended a friend's candle party last weekend & bought this "Change-O-Luminary" for the counter top in the bathroom. I heart it because you can change out the screens for each season.
I got a coupon in the mail yesterday for free shipping from JCP, so I want to buy that
over toilet storage tower
I mentioned in my last post & get it shipped for free. Free is always good! My husband is going out of town on a boys trip to Las Vegas next week, so I really want to get all of the painting done in the bathroom before he leaves. That way I can paint all the trim & prime the vanity to be painted & then he can put up all the new stuff when he gets home.
Stay tuned for this year's Jack-O-Lanterns - we have gotten a late start & plan on carving them tonight when my hubby gets home! Eeeek - I LOVE carving pumpkins! OH & I got my new lap top on Monday!!! I love it & am still playing around with it, trying to figure out how everything works on HPs (I have always owned/used Dells) & to get all my old files moved over, but all in all, it's GREAT! Anywho, hopefully I will have more to share between tonight & the next few days. Thanks for stopping by! :o)