What the hey? Two posts in one day?! <--- side note: I originally started this post last night, then fell asleep, lol. I was working from home today, so it was a little more chill than it is in the office. It's been freezing in my house today - we only have the A/C on 76 degrees, but for some reason, I am FREEZING...brrr. Maybe I'll turn it up a little higher.
This week went pretty well. I have been sooo busy @ work & getting stuff done for my sorority meeting tomorrow. Speaking of sorority, I have decided to step down from the office I hold in my local chapter & become inactive next year. I am the graduate advisor for the undergrad girls in the sorority that go to my Alma Mater. I'll miss them, but we will stay in touch - I don't live far. I won't, however, miss the drama that comes along with being a grad member of the sorority - it's always SOMETHING with SOMEONE. And people complain too much, but don't ever try to help with what they complain about. It stresses me out, I don't have fun any more, it blows me & I'm basically so DONE. Tomorrow is my last grad chapter meeting. I am sooo happy to be taking a break. I need it. I joined the sorority in 2004 & have not taken a break since then. As soon as I graduated, I joined a graduate chapter & got more & more involved as time went on. Resigning has been a huge weight lifted off my shoulders - I just want to focus on my marriage, my family, our new little addition, finishing some house projects, etc.
Speaking of our new addition, the nursery furniture we ordered last weekend arrived today!!! I'm so excited! And since hubby knew it was coming this week, he went ahead & got started on the painting, so that's done too! It looks awesome & I can't wait to decorate it. I have sooo many great ideas that I am going to be posting in a feature called "Project Nursery," and I'll include progress pics. Because we had to clear everything out of the nursery, we now have loads of junk in our room & in the basement that we need to go through. We made a dent on the basement stuff, but need to get started on the stuff in our room.
We also attended an HOA meeting on Tuesday night, which was a b!tchfest as normal, lol. But, the good news is, they voted to activate our neighborhood watch - the hubbs & I are volunteering for that group and they also approved the stain colors for the decks on the homes. We have been waiting for so long to get those stain colors approved, so now we need to pick one & get our deck stained & sealed.
Now for this week's 5QF! If you want to participate, head on over to My Little Life & link up (and let me know if you do, I'd love to read my follower's answers)!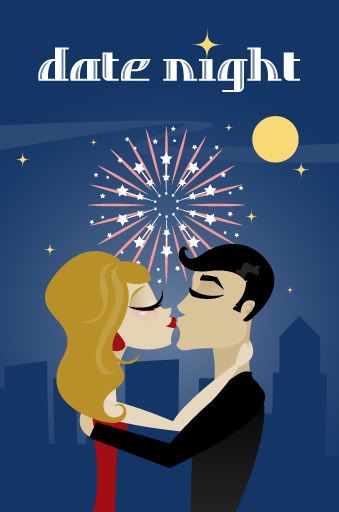 1. Take your pick...date night, girls night out, or night out alone?
It honestly depends on the day - I enjoy all three...except on my nights alone, I prefer to stay in the house, cuddle up on the couch & catch up on my DVR'ed shows.
2.
Can you touch your nose with your tongue?
LOL, just tried it. I swear, I used to be able to, but now....nope. :o(
3. What is your favorite flower and why?
I love "fluffy" flowers like ranunculas, peonies, hydrangeas. I think they are so beautiful & full, so I guess that's what draws me to them. I like most flowers, but those three have got to be my favorite!
4. If you could go back in time, what advice would you give yourself?
Probably ENJOY high school, don't let one guy (my ex boyfriend of 5.5 years - on & off of course) ruin it for you by being tied down & isolated & cheated on, etc. Long story, but he was crazy. Looking back, I think the only times I enjoyed myself in high school was when he & I were broken up...should have told me something right?? You'd think. Ahh, but I was young & thought I was in love, yada yada. I should have realized my full potential - I really wanted to be on the dance team or be a cheerleader; instead I was a football manager/trainer, wrote for the newspaper & took photos for the yearbook (both of which I thoroughly enjoyed). I also compromised my college choices for him - I only applied to the places HE wanted to go, even though I wanted to apply to VA Tech & some other bigger schools. In the end, it worked out for me & he lost out b/c I met Dennis (the hubbs) in college & he didn't even complete one semester...good thing I didn't go down that path with him. But, I hold no grudges & have no regrets, being in & getting out of that relationship taught me soooooooooooooo many things about what I am & not willing to accept from a relationship, so I'm happy about it in the end & have my wonderful husband!
5. If you won the lottery, what is the very first thing you would
do
?
Quit my job, then (although it doesn't ask in the question for a 2nd & 3rd thing) I'd buy a big house in my choice of neighborhoods & pay off all our bills. :) Don't get me wrong, I like my job - but I do it to make money, lol. If I had my choice of a perfect job, I'd probably be a party planner, to include weddings!
That's all I got this week! Hope you enjoyed my 5QF...and have a great weekend!